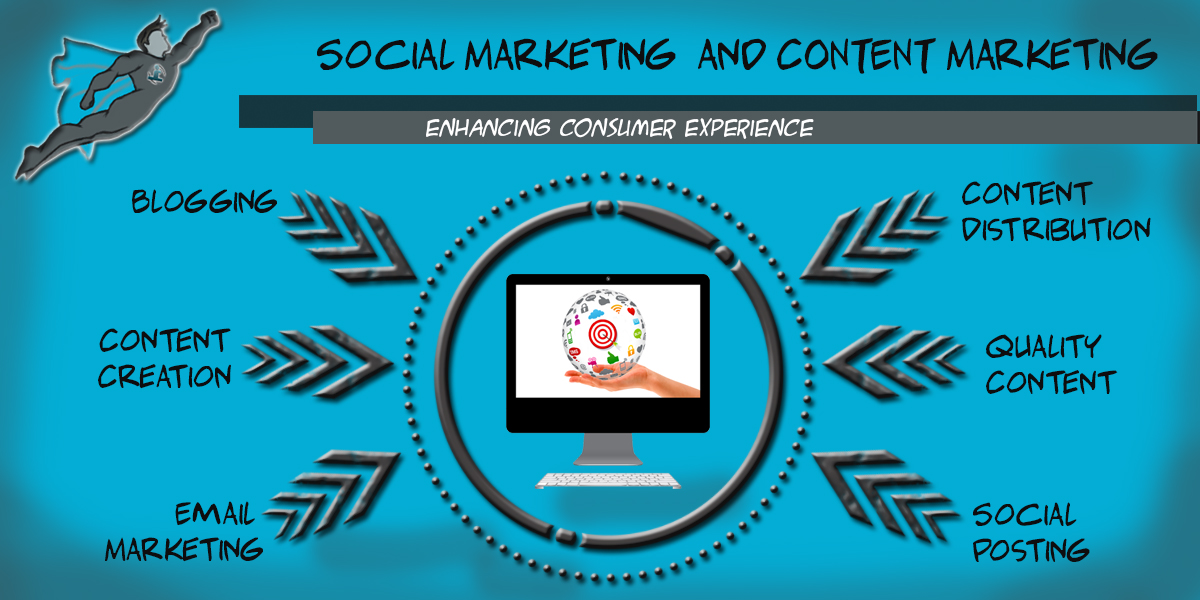 ---
Social Media Marketing vs. Content Marketing: What is the difference?
We hear this question a lot but it's best to first talk about how they are similar. The purpose for both is to acquire and retain targeted customers by using a strategic marketing approach focused on creating and distributing valuable content. The goal is to enhance a customer's experience and influence the consumer's behavior. We provide content marketing and social media marketing strategies that are valuable and relevant to your business.
Any project that we're working on that has both strategies implemented, we combine the terms into one and call it "social content marketing". That's more convenient to say, however, it's important to point out that Social Media Marketing & Content Marketing are two different digital marketing strategies and can be used independently. Choosing just one strategy is dependent upon the industry, goals and target audience.  In some cases, it's better to start with one method and later add the other. Our digital marketing strategists will help guide you to the right solution for your business.
Social Media Marketing
Content Marketing:
The focused marketing platform is located within social networks
As content is produced, it's placed inside of the social networks as the main form
Objective is for brand awareness OR customer retention & satisfaction
The focused marketing platform is located within the main website or microsite
Social media is used as a distributor of links to the content on the brand's website
Objective is to send prospects towards a lead conversion or purchase