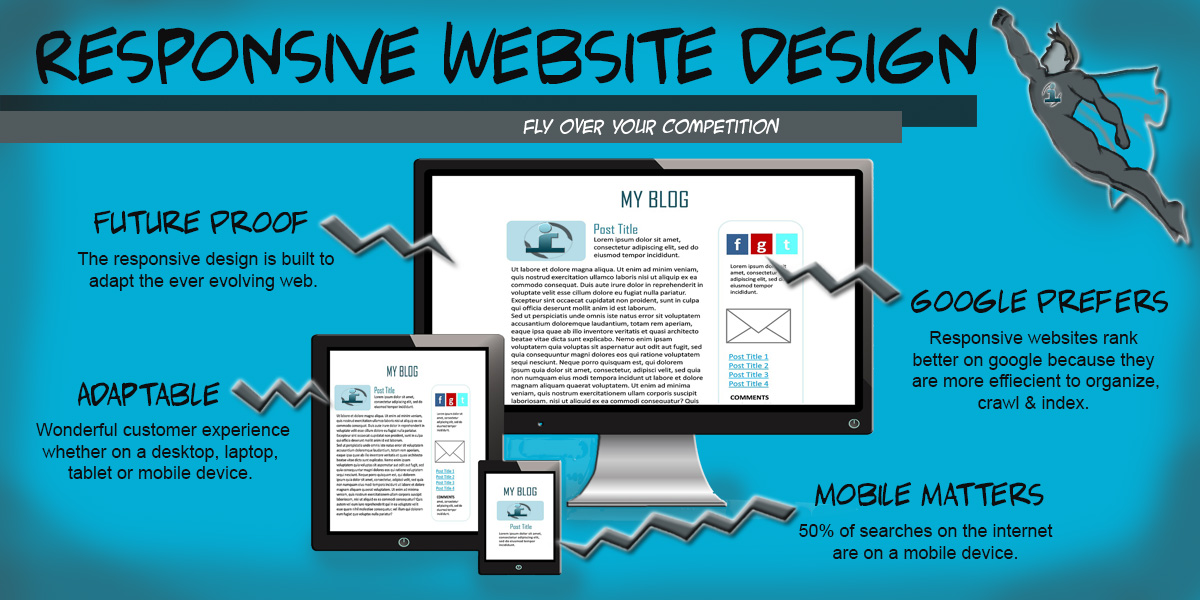 Responsive websites
to their environment.
---
Responsive design is a website that reacts to the size of a user's screen. By adjusting for the different devices, responsive design will optimize a user's experience on your website.
There has been a huge growth in mobile browsing and a responsive website will help to increase your potential customers engagement on your website. With 50% of all internet searches performed on a mobile device, responsive design is critical for online success.
Ti22 Design Websites are fully responsive. 
Increase your Audience
Responsive design increases your audience through tablets and mobile devices. Ti22 Design websites are 100% responsive. They adapt to desktop, laptop, tablet and mobile.
---
Search Engine Optimization
Responsive websites are favored by Google and are featured prominently in search results. Our websites also includes on-site SEO with key-words and optimized meta-data.
Save Time & Cost
A responsive design takes less time than creating an second stand alone mobile website, which was the traditional approach. Our clients will find it easier and cost effective to have one website.
---
Consolidate Analytics
Google Analytics is optimized to handle multiple devices and responsive website reporting. We provide our clients with monthly (or weekly) reports which allows easy monitoring of website activity.