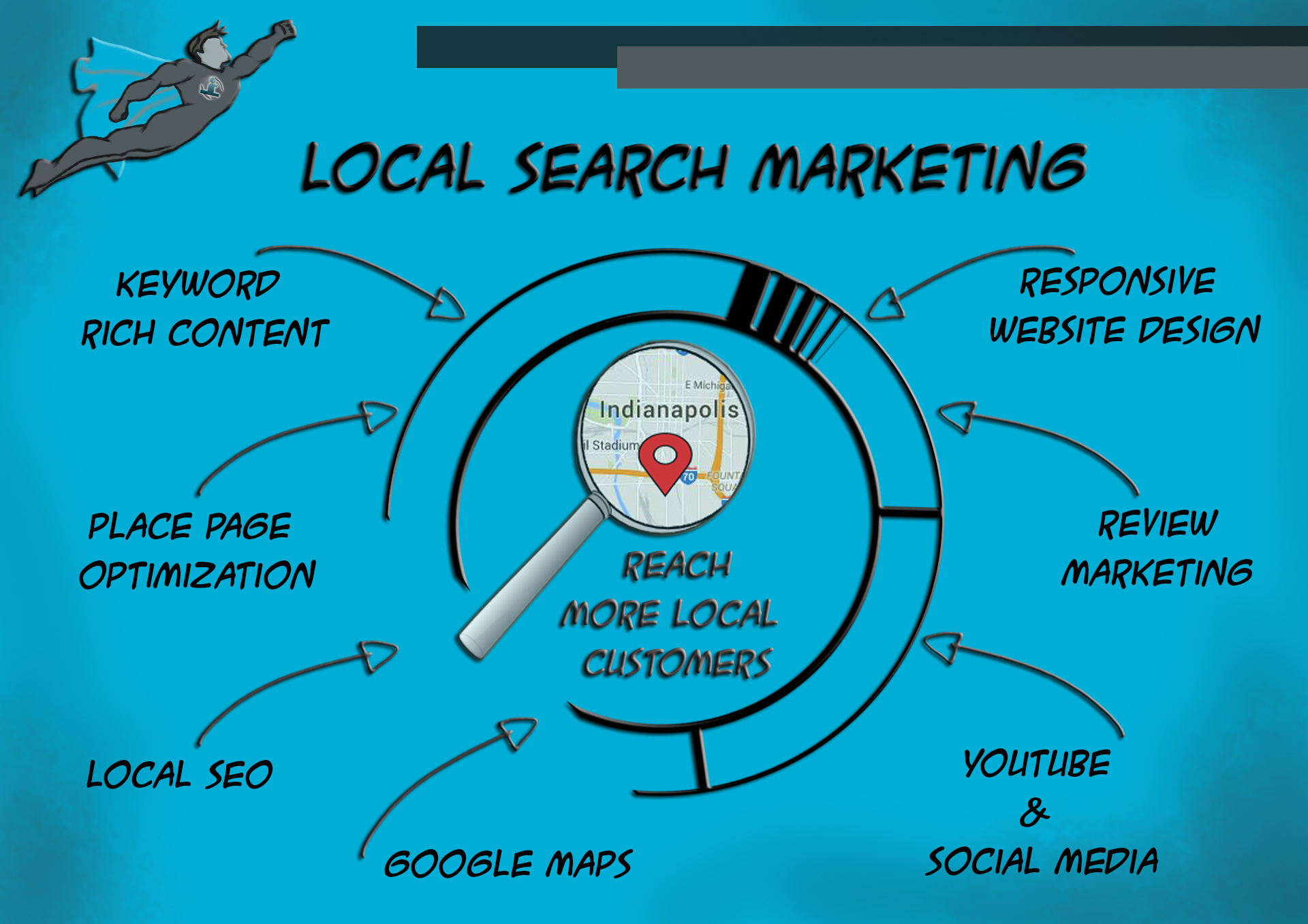 What is Local Search Marketing?
Local Search Marketing is a form of search engine optimization that is designed to grow and sustain your business's local online presence. There isn't one solution that works for every business which is why local search marketing can be complicated. It requires an expert that knows digital local marketing. Contact one of our experts today for a free consultation.
We help local businesses find and keep local clients.
Search Engine Optimization (SEO)
Ti22 Designs includes on-site & off-site search engine optimization with all website design packages. The strategy includes keyword rich content, optimizing url extensions, creating out-bound links to high value citations (Facebook, Google Maps, etc.), and optimization of title, description & header tags.
Our Local SEO Package was created to improve organic search engine rankings for businesses targeting a local market.
---
How can we help your business be found?
Ti22 Design's Local SEO Package deploys a strategy to help your business target local search results organically.
---
We start with a keyword rich website and add fresh new content monthly to target keywords your potential customers use to search for businesses, just like yours. The new content is added to blogs, web pages and SEO videos on YouTube. The videos on YouTube can show up on the first page on google and direct your customers to your site. Next, we implement our strategy of google maps optimization, place page optimization, citation building, review building, and optimizing Facebook and other relevant social media to your industry.
---
Local search marketing is complicated and  you can't miss any steps if you want to reach and influence your target local market. Our customers choose us because they don't have the time or expertise to handle local SEO on their own.
Contact us
for a free consultation.
Citation Building
Building Citations is an important way to generate high-quality inbound links for your website. We've developed a strategy of mapping services, local directories and review sites.
Review Building
It's important to have positive reviews online. We provide a system to generate authentic local reviews from your clients that will boost rankings and serve as a reference for future clients.
Social Media
We analyze your target audience and help determine which social media is best to focus on. The right social media strategy can provide high-quality links.
Google Business
Google My Business (Google Maps or Places) is extremely important to targeting local search results. Our team has the experience to help your listing be found.